We believe in providing comprehensive, trauma-informed care and prevention services in a compassionate and nonjudgmental environment. We aim to improve the health and well-being of all individuals in our community.
We are here to answer your most frequently asked questions about who NOVUS is, what we do, and how we serve our community.
What are your office hours?
Monday – Friday 8:00 am to 5:00 pm. The office is closed from 12:00 pm to 1:00 pm for lunch every day.
Are you taking new patients?
Yes, we are accepting new patients! Please contact the office at (314) 652-0100 or email [email protected] for more information.
Do you offer telehealth appointments?
NOVUS Health is pleased to offer telehealth visits. Depending on your health issues and reason for your visit, providing access to care may include telehealth visits with your provider. Our new Electronic Medical Record eClinical allows us to connect with you and you to connect with us via your phone. Our telehealth services are HIPAA compliant and ready for you to access. Through the Healow App you can make an appointment, virtually attend an appointment, ask your provider questions, or check on your labs. Download the Healow eClinicalWorks LLC APP from the App store today.
Click this link then use the practice code GAFHCD to access NOVUS Health.
What insurances do you accept?
We currently accept most commercial insurances, in addition to Medicare, Medicaid, and select Medicare Advantage Plans. Please call the number on the back of your insurance card if you have a question on whether we are in network.
What happens if I don't have insurance?
Please speak to a member of our friendly staff to review your options.
How do I go about getting my medications refilled?
We can do refills in an office visit, through e-requests from a pharmacy or through a request on the patient portal. The request will take up to 48 hours to process. Depending on which medications you are trying to refill, the nurse might call you back to have you come in for an appointment and updated lab work. Since this is a possibility, please contact the office no later than a week before you run out of your medication.
Do you admit to the local hospitals?
We admit to hospitals through a local hospitalist.
What is a hospitalist?
A hospitalist is a doctor, usually specializing in Internal Medicine, who cares for other doctors' patients if they require care in the hospital. They almost exclusively work in the hospital. Just as a cardiologist specializes in the heart, hospitalists specialize in hospital medicine. At times they may have questions about your medical history and may reach out to us so they can provide you with the best care possible.
Who will decide if I need to go to the hospital?
If you feel you are having a life-threatening emergency, please go directly to the emergency department or call 911 or 988. If you have urgent medical issues, please call our office to see if we may be able to get you in for a same day appointment or assist you over the phone. We do have an afterhours line where one of our nurse practitioners can be reached to discuss urgent matters. Our office staff or staff at an urgent care facility may feel that your issue requires higher level care and may direct you to the hospital.
What if I am late to an appointment?
We request that you arrive to your scheduled appointment on time. If you feel you are running behind, please call the office to let us know. We have a ten-minute grace period to allow for extenuating circumstances. We ask that you plan ahead so that you can arrive on time. If you miss your appointment or are running late, we will review the schedule to see if we have another time slot available that day or in the near future with one of our providers.
What if I miss my appointment or need to reschedule?
Please call our office right away; we understand problems come up. If you miss your appointment, we may not be able to see you that day. We will do our best to identify a time in the near future where one of our providers has an opening. Patients who repeatedly miss appointments without giving notice may be refused service.
What should I bring to my first appointment?
Please bring:
A valid, government-issued driver's license or other photo ID
Your insurance card
Your copay (if you have one)
Any medicines you're taking. (Bring them in or bring a list of them.)
Your new address or phone number(s) (if you've moved)
Any outside records you may have from recent labs, testing, hospital records since the date of your last visit. We do our best to get outside records but often times we may not receive records the same day as requested.
How do I apply for Medicaid?
Healthier living Starts with Us!
Contact NOVUS Health for an appointment and get started today!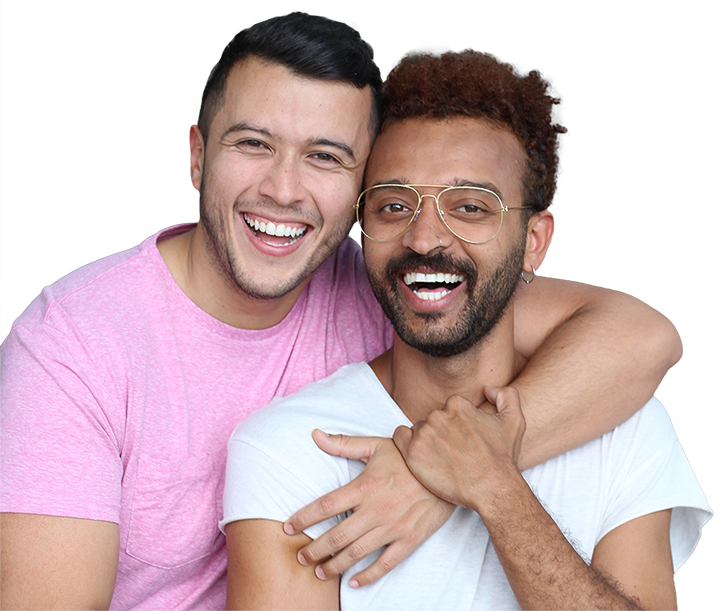 Access our
Patient Portal
The Healow patient portal is a secure, easy and convenient way to access your health information. You can use this portal to book an appointment, view your heath record, or join a telehealth visit.
Once you click the link below, please use the code: GAFHCD to access NOVUS Health.